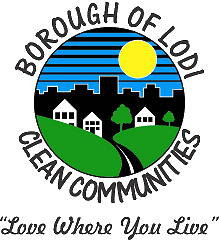 The Borough of Lodi's Clean Communities Program along with New Jersey Clean Communities is a comprehensive litter abatement program serving residents and visitors. The program's mission is to reduce litter in public places, promote volunteer clean-ups of public lands and sustain a reduction of litter through education and enforcement.
*COMING SOON*
Plogging: "Picking Up Litter + Jogging"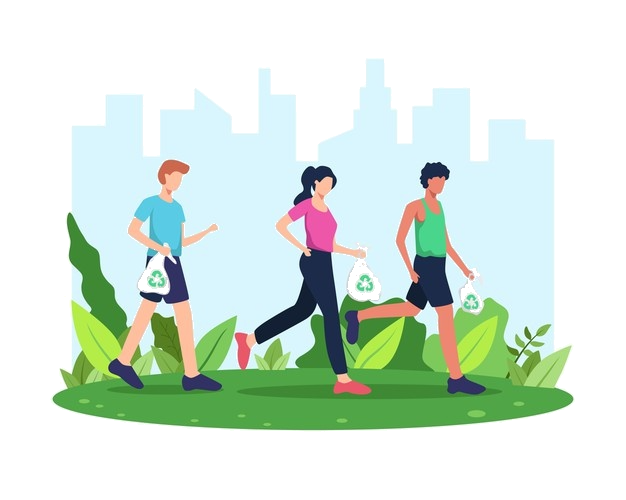 Plogging is an eco-friendly fitness trend that began in Sweden around 2017 and spread to other countries, including the U.S. in 2018. Plogging is a combination of jogging and "plocka upp", Swedish for "to pick up". It is, in it's simplest form, picking up litter while jogging. This can be done individually or in groups, as an organized activity or spontaneously.
The introduction of plogging in the Borough is not to replace the routine litter removal by our Department of Public Works, which takes place in parks and public spaces as well as through street sweeping. It is an opportunity for our residence to participate in an activity that aides in the beautification of our community while improving their personal health and well-being through exercise and fresh air.
The Borough of Lodi's Clean Communities Program would like to encourage the participation in this activity to register so we may provide a "Plogging Starter Kit" to all participants. The kit will include dedicated litter bags, gloves, litter sticks, plus other goodies.
Ploggers are not limited to a route or section of town, they can choose to plog in their own neighborhood, in a Borough Park or anywhere in town they are comfortable.
Mini-Grant Fundraising Opportunities

Adopt-A-Spot volunteers help keep the Borough of Lodi clean and beautiful by pledging to clean and maintain an adopted spot at least four (4) times a year for one (1) year. In return adopters receive a Clean Communities Mini-Grant, as well as recognition throughout the year for their efforts via social and news media. The Borough's Clean Communities also has a sign or plaque placed at the adopted spot recognizing the volunteers.
Visit out Adopt-A-Spot page for more information

Become a "Clean & Green Business"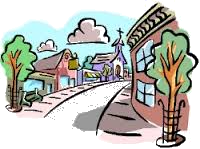 The Borough of Lodi and our Clean Communities Program ask that all business owners and their tenants pledge to follow our "Clean & Green Business" standards.
The purpose of the pledge is to promote and maintain an attractive, clean, safe and environmentally friendly business area in our Borough.
By pledging, business owner's and their tenants agree to:
Provide & maintain litter containers and waste disposal bins, especially near entrances and exits
Keep property litter free
Keep sidewalks, street frontage, alleyways, parking lots, rear yards and loading area free of obstructions and litter
Ensure that dumpsters are maintained and kept properly secured and free from accumulation
Ensure that vehicles, especially those transporting construction debris and waste, are securely covered when in motion to prevent any debris from flying or falling out
Maintain the vegetation surrounding the property, including but not limited to weeding, mowing lawns, leaf pick-up and proper disposal
Enhance landscaping by trimming, shaping and maintaining trees and shrubbery and when appropriate, planting new trees and shrubs
It is important that properties be maintained throughout the year regardless of season. Keeping the property as free of leaves and snow as possible helps reduce the accumulation of litter.
Businesses and their tenants who make the Pledge by completing and submitting the "Clean & Green Business" application will receive a decal to place in a conspicuous location to let visitor know that you took the pledge and care about the community you are a part of. Throughout the year businesses who took the pledge will be recognized for their participation and dedication.
Prescription Drug Drop-Off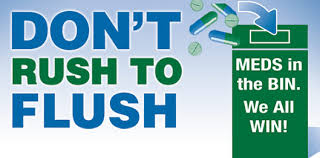 In an effort to stop the abuse and diversion of prescription drugs and to keep them from being flushed and entering our waterways the Lodi Police Department participates in New Jersey's Project Medicine Drop for unneeded and expired medications. Visit Police Headquarters at 1 Memorial Drive any day of the week to safely and properly dispose of solid pharmaceuticals such as pills, capsules, patches, inhalers and pet medications. Syringes and liquids are not accepted! For more information contact the Lodi Police Department at 973-473-7600.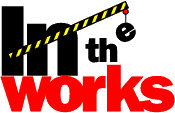 Our Clean Communities Program is currently working on possible future initiatives that will allow our residents and businesses to become more involved in the abatement of litter within our community.
Adopt-a-Storm Drain
Litter Marshal Program
River Clean-up - Currently being completed thanks to our Parks Department.
Important Links

Contact Information
20 Richmond St., Lodi DPW Offices
Monday-Friday, 7:00 A.M. - 3:00 P.M.
862-306-7268
TCaroselli@Lodi-NJ.org